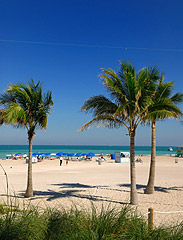 About Us
These pages contains details of the company, contact numbers and other useful information that you may need.
If you would like to enquire about a particular holiday and quotation please call: 0844 571 8485. Your enquiry will be dealt with by our Manchester office.
Open 7 days a week. The hours below are our normal summer opening hours.
| | |
| --- | --- |
| Mon - Thurs | 08:00 - 21:00 |
| Friday | 08:00 - 20:00 |
| Saturday | 08:00 - 20:00 |
| Sunday | 08:00 - 20:00 |
To pay deposits, balances or to make extra purchases such as insurance, car parking or pre bookable seats on your flights, please call our customer services department on: 0161 772 1023.
For facsimile communications please mark for the attention of orlando1st.co.uk together with contact name, address and telephone number on: 0161 877 7222.
Postal correspondence and company registered office address:
orlando1st.co.uk
Falcon Court
209 Broadway
Pacific Quays
Salford Quay
Salford. M50 2UE
orlando1st.co.uk is a digital media company and is an internet and teletext trading division of Sunshine Cruise Holidays Ltd. Sunshine Cruise Holidays Limited is a subsidiary of Sunshine Cruises Limited.
Sunshine Cruise Holidays Ltd. is a registered company in England & Wales registration number: 03931005. Vat registration No: 747901324. We are fully bonded members of the British travel trust association, membership number: R7942 and are retail agents for ATOL registered companies only.
Useful E-mail Addresses
Customer Services
customer.services@orlando1st.co.uk
General Enquiries
reservations@orlando1st.co.uk
Cruise Quotes
reservations@orlando1st.co.uk
Comments & Feedback
If you have any comments or suggestions regarding this website please contact the web administrator at Sunshine Cruise Holidays Ltd using the reservations e-mail address. Thank you.