Cocoa Beach Holidays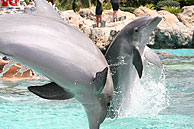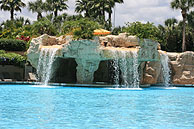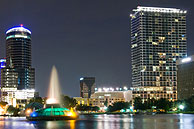 Cocoa Beach, Florida, is the closest beach resort to Orlando (approx 45mins away) and is also a great place to stay pre or post cruise for those cruising out of Port Canaveral.
Cocoa beach stretches 72 miles with an abundance of wildlife to discover. Try kayaking around the Banana River Islands, or watching for dolphins from the beach and if you're lucky you might spot one of Florida's gentle giants, the Manatee. As well as the impressive wild life, Cocoa Beach holidays are also great for any water sports lovers. From kite surfing to surfing be sure to stop off at Ron Jon's for all your lessons and latest water sports equipment Open 24hrs a day.
Cocoa Beach, Florida, is known as the Space Coast because of its close proximity to Kennedy Space Centre this is more than just a beach resort. Right on its door step you'll find NASA Kennedy Space Centre Visitor Complex. It's here that you can meet and talk to astronauts, visit the Saturn V Center, the impressive launch site, the rocket garden and the observation gallery as well as watch I-Max films and step onboard a space craft! and if you're lucky enough to be here for a space shuttle launch, there's no better view than beach itself.
By night, start with a beachside Happy Hour, and then choose your style from fine dining to eating under the stars with the sand running between your toes. Cool jazz clubs play into the early hours, and if you're a real night owl, then you might even catch the excellent sunrise from the beach.