Kissimmee Holidays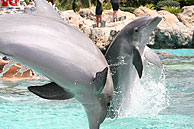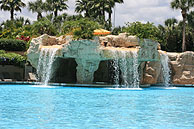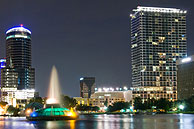 The Kissimmee area is located south of International Drive and is within easy reach of Walt Disney World. Offering a quieter and more laid back destination this area has a more traditional American feel and features all the shops, golf courses and eating places you could ever need. Kissimmee holidays offer great value hotels as well as some of the best Villas and condos in the Orlando region. All our villas and condos are set in quieter areas but are still very close to all the attractions and amenities throughout the area meaning you get the best of both.
The Old Town is Florida's highest ranked attraction that offers free admission. It features 8 top-class restaurants, 70 shops and 18 thrilling amusement rides. Holidays in Kissimmee are guaranteed to entertain the whole family. Don't miss the classic car cruises which come to Old Town every Friday and Saturday night, the place comes alive with the sound of 50's and 60's Rock n Roll music as classic cars and hot-rods parade down the main strip.
Alongside the shopping malls, diners and golf courses Kissimmee holidays offer breathtaking natural landscapes that provide a wealth of activities in the great outdoors. Go horse riding, fishing, take an exhilarating ride through the rushes at Boggy Creeks Airboat Safari and be sure to visit Gatorland a one of a kind attraction known as the Alligator Capital of the World. Evenings can be as lively as the days with many evening shows to choose from; Arabian Nights and Medieval Time remain firm favorites.