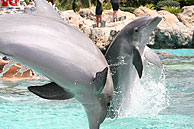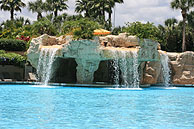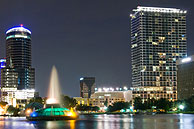 If there's a heartbeat to Florida, it's almost certainly provided by Miami. Miami Beach is as much known for its night life as its amazing beautiful beaches. The beaches boast golden sand, palm trees, beautiful people, sunny weather and is a favourite with American and British tourists alike, this is a lively city-by-the-sea with countless shops, restaurants, bars and clubs that have all helped place Miami holidays among America's top rated holidays in the US.
Glamorous South Beach runs alongside fine white sands where scantily clad sunbathers don perfect tans. This is a favourite spot for fashion shoots, and one of the places to be seen. Stroll along the boardwalk in South Beach early in the evening, and you'll be treated to a fabulous parade of Miami culture – rollerblades speed by and tanned bodies dressed trendily from head to toe parade by. This is the spirit of a Miami holiday.
Of course, holidays to Miami aren't complete without sampling the nightlife. You'll find bustling clubs and bars pumping out Latin-infused grooves with basslines like an LA earthquake. Your holidays in Miami would not be complete without seeing one of its most iconic attractions. The Art Deco district, where painstakingly restored buildings are painted in ice-cream colours and line the famous Ocean Drive.
Bal Harbour is another shopping hot spot with elegant, up-market boutiques. For tranquil city views, bike trails and great beaches, try Key Biscayne to the south of South Beach.
The whole area has an exotic Latin feel to it - from the delightful architecture to the genuine Cuban community in Little Havana.
Other Attractions not to be missed are the Seaquarium, Gator Park and Metrozoo.
With the huge numbers of cheap holidays to Miami, what are you waiting for?