Sarasota Holidays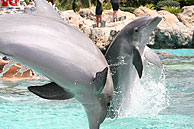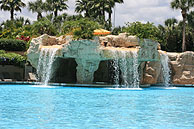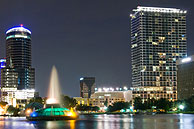 Sarasota, Florida, is the easy going cosmopolitan resort right by the clear blue waters of Sarasota Bay. Sarasota offers a huge range of attractions for the outdoor enthusiasts including golf and pretty much any water sport you could want. Those looking for culture will be spoilt for choice among the antique and collectable shops on Pineapple Avenue. Also don't miss the famous John Ringling Art Collection.
Sarasota, Florida, is well known for its cultural community, outstanding architecture, huge range of shops and a touch of the bizarre with the circus-style entertainment.
A Sarasota holiday is not complete without at least one lazy afternoon spent on the beach, which boasts some of the softest talcum powder sand in all Florida. Keep an eye out for dolphins too.
When the sun starts to set watch the spectacular sunsets before heading out to sample the nightlife of Sarasota, Florida. Be sure to head to one of the resorts many seafood restaurant, you are guaranteed a meal to remember.
A Sarasota holiday has it all, from the upscale, chain resorts to the bungalow style resorts better known in Key West, the choice of accommodation will suit al budgets or taste.