St Augustine Holidays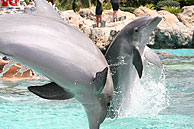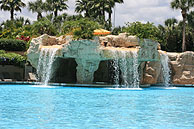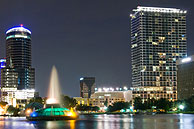 St Augustine, Florida, is North America's oldest city dating back to the 16th Century. Anyone visiting here will find it hard to believe you are just an hour away from the hustle and bustle of Orlando. A visit here will give you a rare glimpse into Florida's History, from its Native American past, right through to Colonial Spanish settlement and on to a more modern day culture. These days, people flock here to soak up its historical and architectural treasures in the historic quarter with its quaint cobble streets and old colonial buildings which now house attractive shops, bars and restaurants.
The original walled city of St Augustine, Florida, has remained pretty much intact and is home to America's oldest house, oldest wooden schoolhouse, oldest store and even the oldest jail. Don't miss the star-shaped Castillo de San Marcos, a well-preserved Spanish colonial castle with its impressive 33-foot high walls, it looks out over Matanzas Bay and is the oldest stone fort in the US.
If you fancy some chill out time while you're here St Augustine's beaches are breathtaking, no less than 43 miles of pearl-white sands that melt into sky-blue seas. And if you are feeling a little more energetic be sure to climb the 219 steps to the top of St Augustine Lighthouse.
As well as it's wealth of history and culture, St Augustine, Florida, is also well know for its golf with 2 championship courses, a PGA Tour Golf Academy and the World Golf Hall of Fame!