St Petes Holidays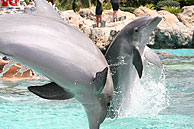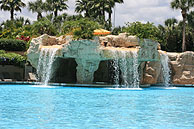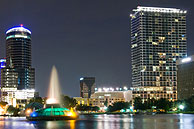 If making the most of Florida's gorgeous weather tops your holiday to-do list, St Petes beach in Florida is the place to be. Boasting an average of 360 sun-drenched days a year, it's been dubbed the 'Sun Capital of America'. As such, day-to-day life here tends to centre around the great outdoors. The beaches here merge into the waters of Clearwater beach to the north, forming one huge 35-mile award winning stretch of beautiful white sand.
Water sports abound with dolphin encounters, pirate cruises, deep-sea fishing, shelling and snorkeling are all available if you can drag yourself away from the beaches. There are two must sees in St Petes, Florida, if you are a wildlife enthusiast. The first is Egmont, home to a large number of tortoises. Second is the Suncoast Seabird Sanctuary, where injured seabirds are nursed back to health.
Trendy restaurants and bars sit just footsteps from the sand. Take a stroll down St Petersburg Pier and you'll come across numerous shops, restaurants, and a huge aquarium. BayWalk shopping complex is also a great place to visit for shops, restaurants, bars and a 20-screen IMAX theatre.
St Petes beach, Florida has something for the culture seekers too. Admire the famous works of art at the Salvador Dali Museum or visit St Petersburg Museum of History and Fine Arts. Check out the hands-on exhibits at the Great Explorations Children's Museum. And pay a visit to the town's Farmers' Market on a Saturday morning. Here, colourful fruit and vegetable stalls rub shoulders with barbecue vendors, while live bands provide a hip soundtrack.
With a choice of Theme parks just a short journey away St Petersberg provides the perfect setting for an unforgettable Florida holiday.