Tampa Holidays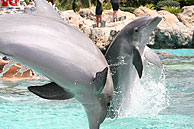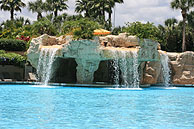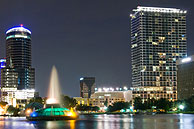 Tampa is situated to the west of Orlando on the Gulf Coast, It's a small and compact city that's easy to explore and get to know within just a few days. Tampa is home to fabulous hotels, entertainment complexes, waterside restaurants and piers and enjoys a young and vibrant atmosphere and hence is becoming increasingly attractive to visitors.
For beach lovers head to Clearwater or St Petersburg just a short drive away. Tampa is also just minutes from Busch Gardens, an incredible theme park set out over a huge expanse of around 300 acres following a strong African theme, including an 80-acre Serengeti Plain complete with Black Rhino, Elephants, Giraffes and Zebras.
While you're in town, there are great shopping opportunities as well as lively nightlife. Be sure to head to Cuban influenced Ybor City where you will find colorful streets lined with fun. Why not check out the ornate Tampa Theatre during your stay, It dates back to the silent movie era and has been beautifully restored making it one of the few surviving old buildings in the area. The Performing Arts Centre also has a choice of a further four theatres, so you certainly won't be short of theatrical performances to go and see in Tampa.
Finally a stay here would not be complete without a visit to one of their top sporting teams Tampa Bay Buccaneers (American Football), Tampa Bay Rays (baseball) or a Lightning game (Ice Hockey)
With a vast choice of accommodation options including some top luxury hotels Tampa is a great choice for your Florida stay.